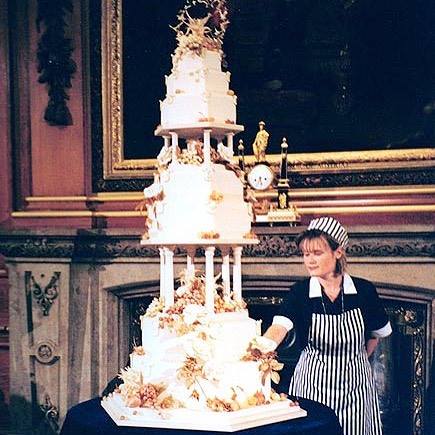 I come across many brides who become bemused when they start to study what they want for their wedding receptions. After being bombarded with so many images of flowers, tables and centre pieces, their original vision becomes lost. A lot of brides simply can't find anything which inspires them. Others have a feel of what they'd like but find it tricky to visualise or articulate it. However you feel, there is a way you can focus and create an event that fulfills your hearts desire. This simple task is really beneficial for brides as it helps them encapsulate what wedding decor style to go for.
Every bride ought to choose a wedding motif before they begin the planning process. A wedding motif is the visual representation of your style. It is a emblem or an item that will denote what you want your special day to be. An illustration would be a white swan for a bride who wants an elegant day or an orchid for an exotic event. Your motif can be anything an animal, a flower, an object, a landmark, a precious stone, or a fruit.
I usually suggest beginning with a brainstorming session. Say for example you getting married in spring, brainstorm things that remind you of spring; tulips, Easter, birth, renewal, energy etc. If you've already chosen a theme such as Vintage, expand on that in your brainstorming session; tea party, pearl, parasol, bird cage. When you have a list of words, let imagery inspire you. Search for images that signify these words, the internet is especially useful here. Save the imagery that you are drawn to and you believe characterise you and your partner. From here you can design your motif.
When you have your symbol be it a grapevine or a bunch of lavender, you can use it to help select every feature of your wedding decor. It makes choosing wedding decor, flowers, invitations and even colours much simpler and easier. Your symbol can be used within the decor. You may like it so much it could be used to embellish parts of your decor. The symbol may be recurring on your napkins, plates, chair covers, the possibilities are endless. You may just end up with an ideas board and you can't choose between the symbols. This can work to your benefit also – just use the several different symbols to make up the components of your theme.
An different but sometimes more difficult idea to finding your motif is to choose your archetypal bride, Pocahontas, Maid Marian etc. You can even use celebrities, Katie Price or Princess Diana. Your archetypal brides style will determine the style of the rest of the wedding decor.
Creating your motif is a fun task and it will really help you decide what kind of wedding you'd like. You can also use it in your wedding decor too. To demonstrate, let's say your symbol is the daisy. This instantly conveys that you would like an informal, personal day, perhaps in the open air, pinks, yellows, greens, spring/summer colours, natural, fresh, light and airy wedding decor. There you have it – you've just discovered your perfect wedding decor style.